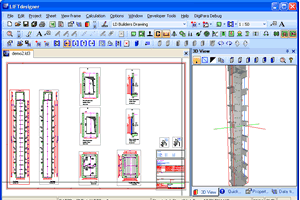 Our company, with the experience, the knowledge, the specialized technical personnel and the modern technological equipment, undertakes the study of any system for the elevation of people or loads (according to the Community Directive 95/16 / EC and the international Standards EN 81-1, ΕΝ 81-2), always suggesting the appropriate transport system.
The study and design of each elevator is carried out by qualified personnel of the company (without any client financial obligations) who visit the site and gather every detail that will help in the best performance of the project. Once the study has been completed, the sales department undertakes the issue of the economic and technical offer which is delivered and presented to the client, through which the interested parties can obtain a complete view of the installation and operation of the elevator.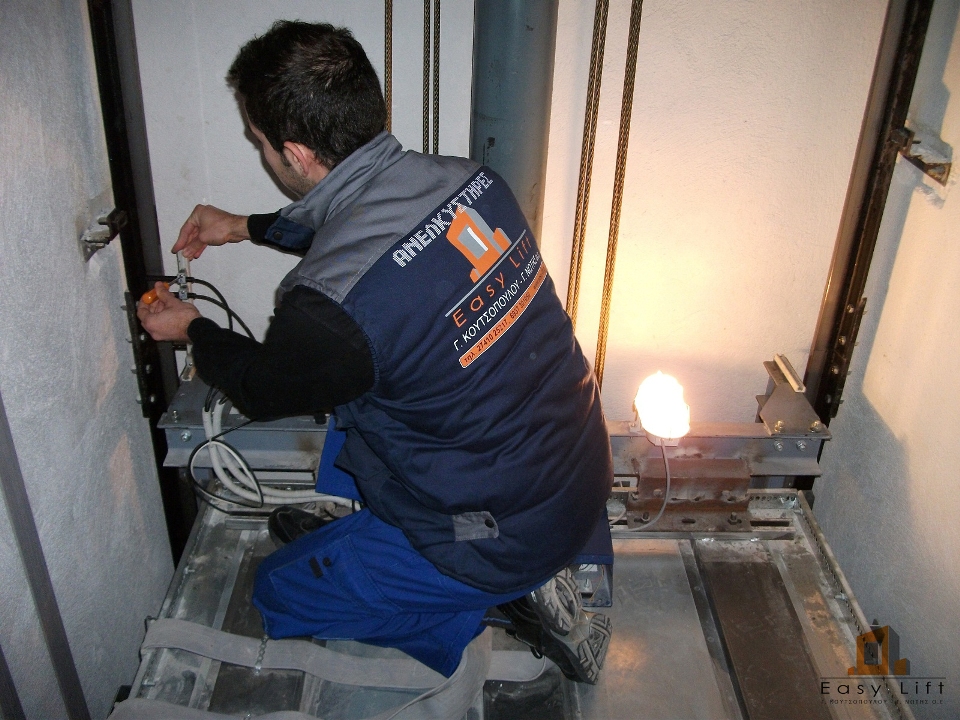 Our company undertakes the maintenance of motor & amp; hydraulic elevators, guaranteeing the safe operation, on-time diagnosis and prevention of possible faults, as well as troubleshooting, thus increasing the life of both the parts and the actual elevator.
Maintenance is carried out by licensed, experienced and trained craftsmen at regular intervals and includes:
Control of electrical and mechanical safety devices and other parts of the elevator.
Adjustment of electrical and mechanical safety devices and other parts of the elevator.
Lubricating the parts.
Repairing emergency damage.
Civil liability insurance in a private insurance company.
Monitoring the smooth operation of the lift.
Our company, using an electronic database to record the maintenance program, damage, repairs and the complete history for each elevator, demonstrates the high quality of maintenance services that we provide.
4
REPAIRS – MODERNIZATION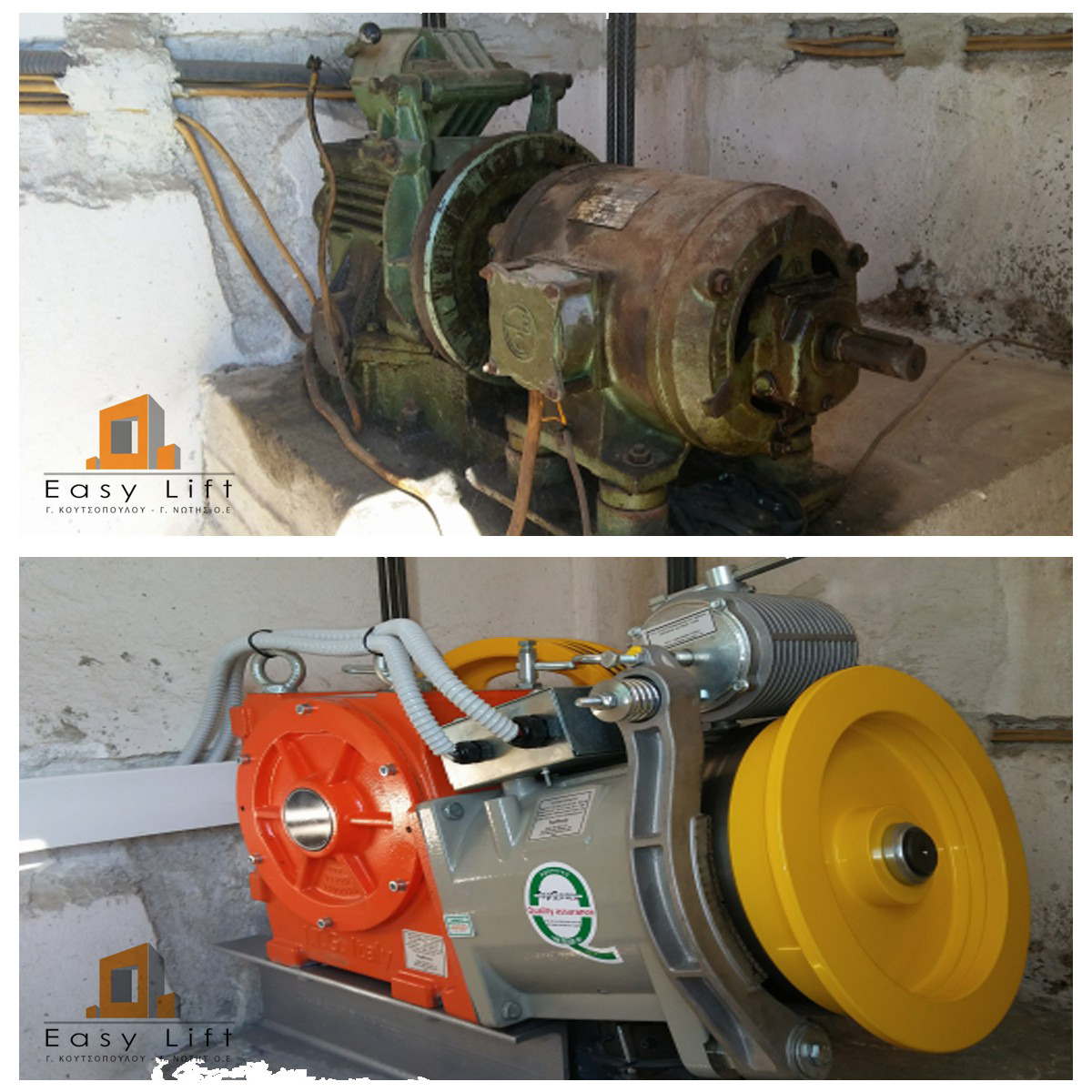 Our company makes repairs to meet existing requirements, each material used for repair is manufactured to the highest safety standards. Repairs involve all the necessary actions that take place in the lift to replace an old or defective component with a new one.
According to the Laws: ΦΕΚ 2604/Β΄/22.12.2008 and ΦΕΚ 1797/Β΄/21.12.2005, all lifts are required to undergo periodic inspection and to comply with the European standard EN. 81.1 and EN. 81.2 for their certification.
The modernization of elevators for correct operation, safety, comfort and aesthetics may include :
Replacing the elevator cabin.
Replacing elevator doors.
Replacement of the electrical installation of a shaft-engine room.
Replacement of the chamber with built-in voice communication systems, security lighting, Display, overload, etc.
Replacing elevatpr panels.
Installation of automatic release.
Installing Bus type interior cabin doors.
Replacing locks with new interlocked locks (mechanical check of the closed position).
Replacing a new electronic timer, with double independent relays, with a phase supervisor, etc.
Replacing a function mechanism.
Installing speed limiter so that it is independent from the single-way controller.
Set up a control panel to offset the reactive power
If an elevator is older than 15 years it is recommended to modernize it. In even older lifts, they must be rebuilt or replaced.